Yellow Fiberglass Grid Flooring Mesh

More and more field use the fiberglass grid flooring mesh, because the FRP Grating is cheaper, light, easy cut and install. The Fiberglass Grating's hole size, grating size and color all can be customed as per clients' demands. So the FRP Grating Cover is a ideal products for you.
Characteristics of Fiberglass grating
The emergence of FRP gratings has brought great convenience to people. The strong corrosion resistance, anti-magnetic insulation, natural anti-theft, weather resistance, load bearing, lightness, craftsmanship and ease of cutting of FRP gratings are sufficient. Supplement the deficiencies and shortcomings of the Steel Grating. Therefore, glass fiber reinforced plastic grid has many obvious advantages and can meet the environmental requirements gradually replace the steel grid to maximize its role. Such as marine areas, humid, hot and rust-prone areas, high altitude and exposed areas, and corrosive areas, such as electroplating plants, chemical plants, cooling towers, dock projects, power plants and sewage treatment plants. Although FRP grids cannot completely replace steel grids, they completely make up for the conditions or areas that steel grids cannot meet. It fully reduces the burden of non-capacity of steel gratings, and at the same time provides people with another solution to the problem. Its appearance has become a powerful supplement to the steel grating.
Types of Fiberglass grating
According to different molding process, FRP grating can be divided into extruded polyester grating and cast polyester grating.
The extruded polyester grille is mainly composed of three parts:
Load-bearing profile: It is mainly composed of "I" profile or "T" profile formed by extrusion.
Connection profile: Its function is to connect load-bearing profiles, mainly various round rods or special-shaped rods formed by extrusion.
Fiberglass grid specifications
The glass fiber reinforced plastic grille is not only colorful in color, but also according to its working conditions, the glass fiber reinforced plastic grille specifications are also divided into several types, different specifications correspond to different use strengths, different sizes and locations Very much. When choosing a car-washed fiberglass grille, be sure to choose it carefully according to its specifications.
(1) The specification of the FRP grid with a size of 25 represents that the product unit is 25 * 38 * 38mm; the weight is 12.58 kg / square and the load is about 1 ton
(2) The specifications of the FRP grid with a size of 38 represent the product unit of 38 * 38 * 38mm; the weight is 14.5 kg / square and the load is about 2 tons
(3) The specification of glass fiber reinforced plastic grid with the size of 40 represents that the product unit is 40 * 40 * 30mm; the weight is 20 kg / square, and the load is 3-4 tons.
(4) The specifications of the FRP grid with a size of 50 represent the product cell size of 50 * 50 * 50mm; the weight is 23 kg / square and the load is 5-6 tons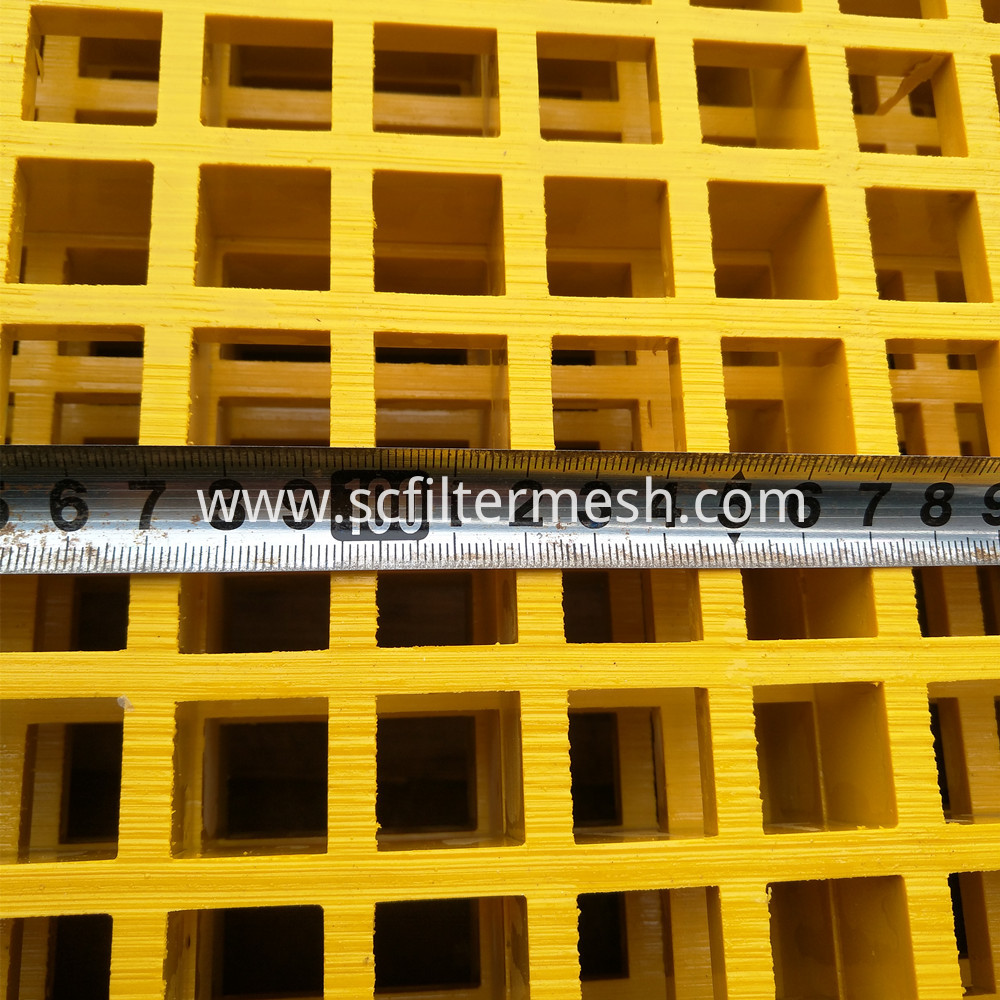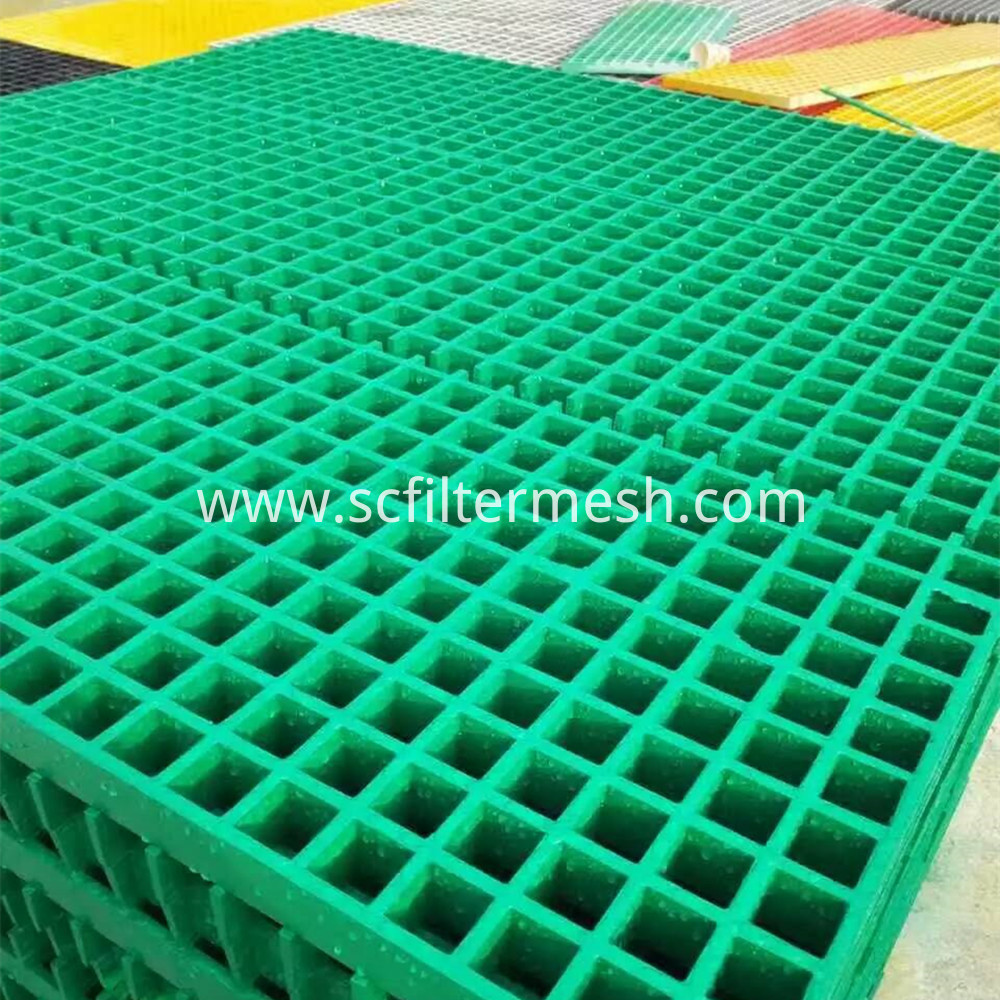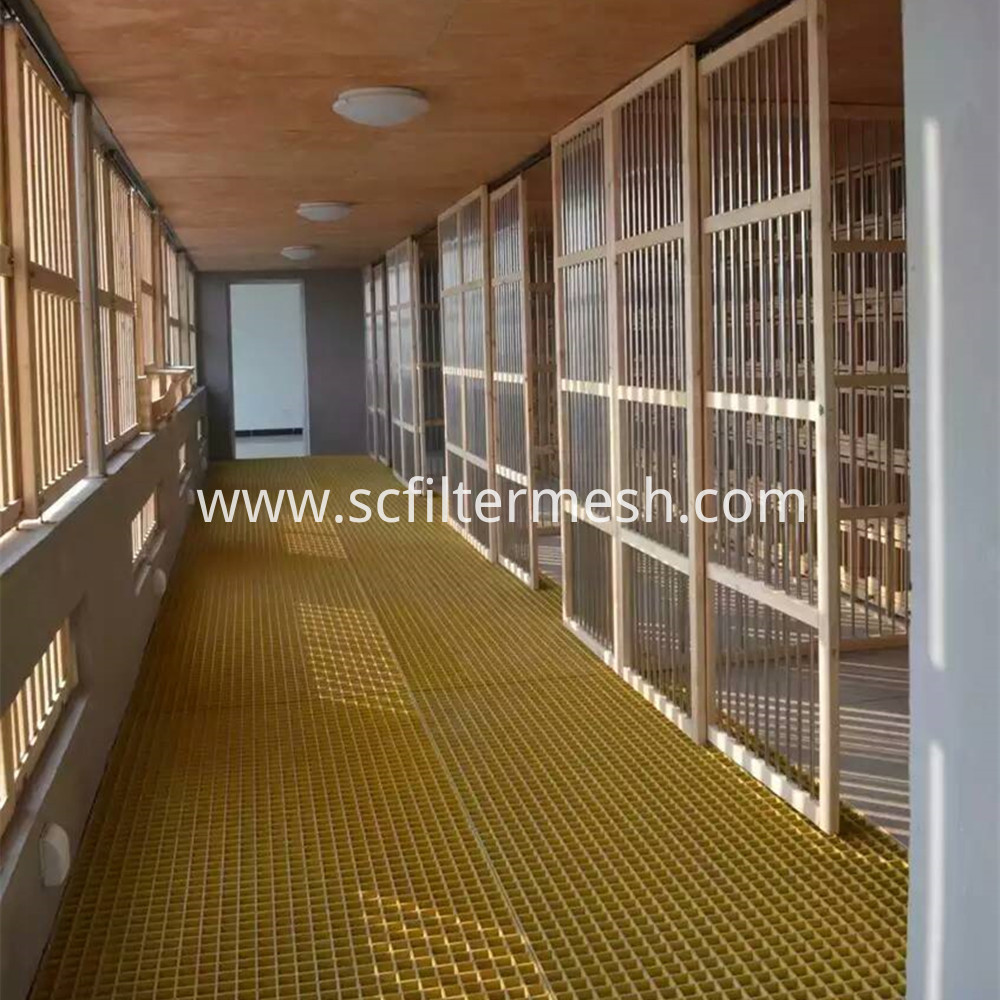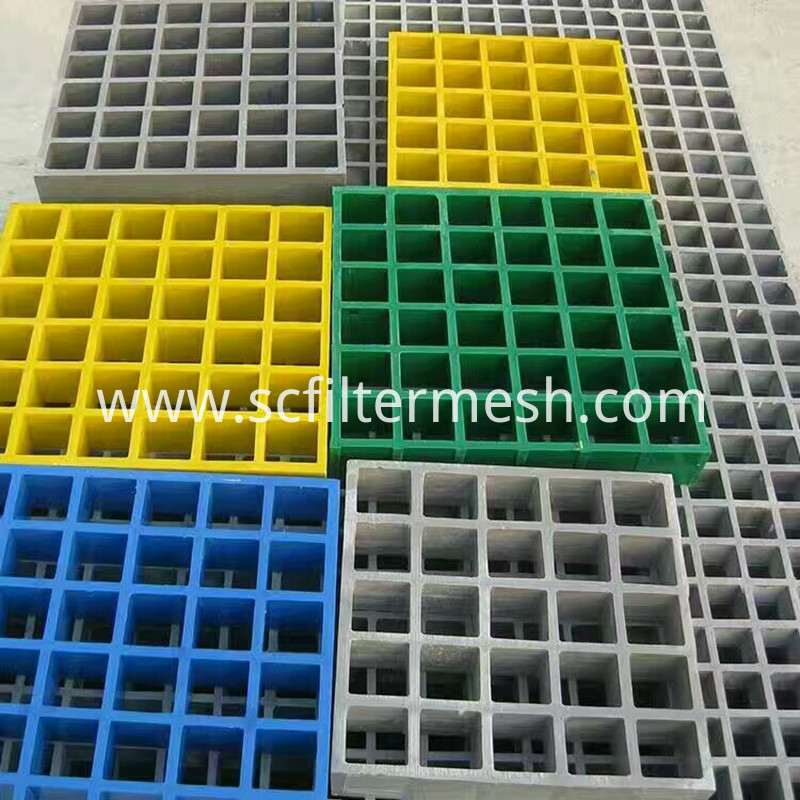 Looking for ideal Fiberglass Grid Flooring Manufacturer & supplier ? We have a wide selection at great prices to help you get creative. All the Yellow Fiberglass Grids are quality guaranteed. We are China Origin Factory of Yellow Fiberglass Grid. If you have any question, please feel free to contact us.
Product Categories : Fiberglass Grating